Best DSLR Cameras Under 30K to buy one for you in 2018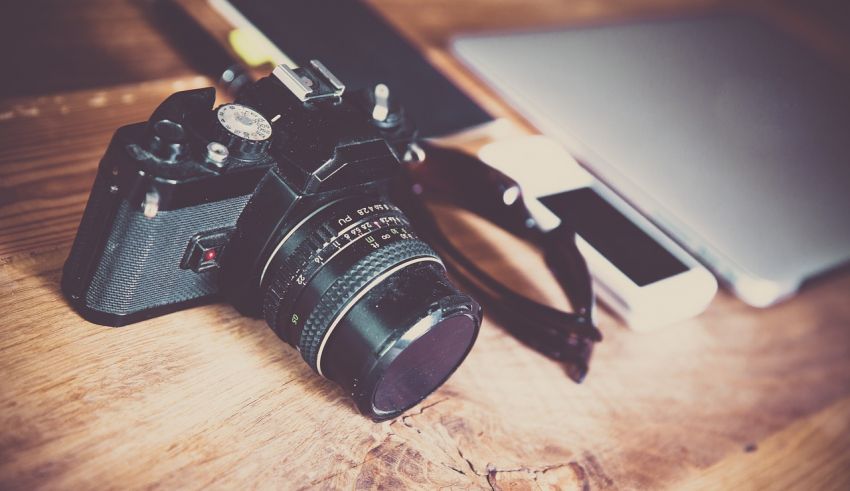 Let's get it off the chest. Cameras are expensive equipment. You really need to have a deep pocket to buy these fancy stuff. But even if you don't, there are cameras available (both DSLRs and superzoom point-and-shoots) which can be yours within a reasonable budget.
For instance, Rs.30K is not that high an amount to own a DSLR these days or even a high-end point-and-shoot for that matter. Good cameras below 30000 are still a possibility and I am going to tell you about those in this article.
Since 30000 is a relatively low budget for a DSLR, I have divided this article into two segments.
In the first segment I am going to tell you about the best DSLR cameras under 30K and in the second segment, I am going write about the best point-and-shoot cameras with ultrazoom capability just to kick things up a notch.
Best DSLR Cameras Under 30K to buy one for you in 2018
Nikon D3400 with AF-P DX NIKKOR 18-55 mm f/3.5-5.6G VR Kit 
The very latest in Nikon's entry-level lineup. There's news floating around this could well be the last of the D3000 series cameras that Nikon will build since the company has now decided to focus more on high-end crop sensor DSLRs as well as full-frame ones. Be that as it may, the Nikon D3400 is definitely a good DSLR for entry-level buyers and photography beginners.
It comes packed with features that would make you happy spending money on it. Although it features the same 24.2 megapixels APS-C CMOS sensor that the earlier D3300 carries, it does feature some important upgrades. Biggest of them all is probably the inclusion of SnapBridge in the camera which would allow you to transfer photos from the camera to your smartphone or desktop through the use of WiFi.
If you are really picky then you might rue the fact that it still does not have a dedicated built-in Wi-Fi feature, but SnapBridge does the job pretty good as well and after all, it's an entry-level DSLR. You really cannot expect it to have features which are found in the more premium DSLRs.
The Nikon D3400 is typically offered with the AF-P DX NIKKOR 18-55 mm f/3.5-5.6G VR and the AF-P DX NIKKOR 70-300 mm f/4.5 – 6.3G ED VR kit lenses. The lenses are also upgraded over the same lenses in the AF-S series and are only compatible with the Nikon D3300 and Nikon D3400 and other new Nikon models.
These lenses are good, but if you want the D3400 to shell out professional grade images, I suggest you look at buying some other dedicated prime lenses. The kit lenses will do the job for you if you are an amateur, but professional grade photography asks for professional grade lenses.
If you are on a tight budget, I suggest you go for the Nikkor AF-S 50mm f/1.8G, or if you really can spend a bit more I suggest you go for the new Nikon AF-S NIKKOR 105mm f/1.4E ED Lens.Both these prime lenses are superbly hot and produce really professional grade photos.
Pros:
A great 24.2-megapixel sensor
High ISO range
SnapBridge
Nice and compact design
Good kit lenses
Cons:
No WiFi
No touchscreen
No tilt screen
Not 4K Capable
Verdict:
The Nikon D3300 is meant for beginners and is probably the best entry-level DSLR available today in the market. So if you are looking for a DSLR under Rs.30000 then I the D3400 is a sure shot winner.
Nikon D3300 with AF-P DX NIKKOR 18-55 mm f/3.5-5.6G VR Kit 

Pretty much the same stuff as the D3400 with a bit less of the modern tech and at a lower price. The Nikon D3300 is as much as good entry-level DSLR as they have ever made. It has the same 24.2-megapixel sensor that you see on the D3400 and the same ISO range. Design and build of both the cameras are also pretty same. It's lighter in weight and more compact in size compared the one it replaced i.e. Nikon D3200.
Just like the Nikon D3400, the D3300 is also offered in India with two kit lenses – AF-P DX NIKKOR 18-55 mm f/3.5-5.6G VR and the AF-P DX NIKKOR 70-300 mm f/4.5 – 6.3G ED VR kit lenses. If you buy the camera with both these lenses then the price would go upwards of the price bracket we are discussing here. But just buy the standard 18-55mm kit lens and you would get yourself a pretty sweet deal under Rs.30K.
As far as performance is concerned, the Nikon D3300 ticks almost all the boxes for an entry-level DSLR. Image quality is very good and paired with a good prime, it gets even better. Of course, don't expect it to deliver full-frame like images. It's an entry-level crop sensor DSLR after all, but I would definitely leave exchange my D7000 for a D3300 any day simply because of that 24.2-megapixel sensor.
Pros:
Great image sensor
Good noise performance
Relatively low price
Good design and build
Good image quality
Cons:
The absence of SnapBridge, WiFi
Absence of touchscreen
Absence of 4K
Verdict:
Perfect for photography beginners, the Nikon D3300 can be your all-weather friend and really help you to learn the tips and tricks of DSLR photography in a much better way. So if you want to buy one, there is no reason why you shouldn't.
Canon 1300D with EF-S 18-55 IS II Lens 

How can we talk about DSLRs and talk about Nikon without really coming across its great rival Canon? Who is better? Nikon or Canon? This question has been dogging photographers and camera users across the world since the time these two photographic behemoths came into existence. It has never been easy to answer this question. But as things stand today, I can say with some bit of confidence that Nikon does have an edge over Canon in this segment at least.
No, I do not by any way mean that the Canon 1300D is a bad camera. It's a very good entry-level DSLR, but just not up to the scratch when we compare it to the earlier mentioned two. But a Nikon vs. Canon comparison is NOT what we are doing here. So let's take a look at what the Canon 1300D offers. The 1300D comes with an 18 megapixel APS-C CMOS sensor and a native ISO range of 6400 which can further be expanded up to 12800. It has 9 autofocus points which are grouped towards the center of the screen and a viewfinder which covers 95% of the scene.
Just like Nikon cameras, the Canon 1300D is also offered with two standard kit lenses – EF-S 18-55 mm IS II and EF-S 55-250 mm F4 5.6 IS II. Both these lenses are good as far as kit lenses go, but not without their limitations. If you plan professional shoots with these two lenses then you better watch out since image quality is not that great. I suggest you buy Canon's version of nifty-fifty and pair with the 1300D. It works out pretty well. If you can afford then the EF 85 mm f/1.8 USM lens goes really well with it.
The 1300D comes with built-in Wi-Fi and NFC. Something you won't find in Nikon's entry-level DSLRs. When it comes to performance, the Canon 1300D does fairly well. Autofocusing is fairly quick in good lighting conditions, and paired with a good lens quality of images are also pretty good. That's why I would suggest you buy something other than a kit lens when you are purchasing the Canon 1300D. But the area where the 1300D lags far behind its competitors is noise performance. Images shot above 1600 ISO are almost unusable.
Pros:
Good design and build
Built-in WiFi and NFC
Low price
Good AF performance
Cons:
Bad noise performance
Pretty average image quality with kit lenses
Low megapixel count of the sensor
No 4K
Verdict:
In spite of having a few profound drawbacks, I feel the Canon 1300D is good for entry-level DSLR users. If you want to use Canon and really have a soft corner for everything Canon then go for this one. Otherwise, in the entry-level segment, Nikon cameras are a bit better.
Ultrazoom Point-and-Shooters under 30K
Sony DSC-RX100 
With only 3.2x optical and 14x digital zoom, the Sony Cybershot DSC-RX100 is no zoom monster. But boy it packs a punch when it comes to image quality and performance. The camera is feature rich and that's why it carries that close to the 30K price tag. The biggest premium feature of the RX100 is that 28-100mm Carl Zeiss Vario-Sonnar T* zoom lens with a fast aperture of F1.8 at the wide-angle setting. This lens is primarily responsible for the tack sharp images that the RX100 produces along with the 20.9 1.0-type Exmor CMOS image sensor. The camera can also record videos at full HD (1080P).
As I have said at the very outset, the biggest plus point of the Sony RX100 is its image quality and dare I say that in certain lighting conditions, the images produced by the RX100 are better than entry-level DSLRs. When it comes to design, the RX100 is built like a compact point and shooter and can easily fit in your pocket. Handling it is extremely easy with a well laid out menu and easy to reach buttons. The only missable feature in the camera is probably the viewfinder.
When it comes to noise performance, the RX100 does hold its ground till ISO 1600. But after that, images tend to become noisy and after 6400 ISO they become almost unusable. Chromatic aberrations can also be seen in images but they are within the control and can easily be tackled if you have good editing skills.
Noticeable misses in the RX100 are the absence of an articulating screen and absence of a hot-shoe for external flash.
Pros:
Tack sharp images
Awesome 28-100mm Carl Zeiss Vario-Sonnar T* zoom lens
HD recording
10 shots per second Burst Mode. This is pretty damn fast for a point-and-shooter
Good battery backup
Excellent AF performance
Cons:
No viewfinder
No hot-shoe
No articulating screen
No 4K
Verdict:
If you don't have a requirement for high zoom, then the Sony Cybershot RX100 is a perfect camera for you. You won't get this kind of image quality in any other point-and-shoot camera at this price range.
Nikon P900 


Recently a point-and-shoot was used to click pictures of the International Space Station (ISS) from the earth and that camera was none other than the Nikon Coolpix P900. It was possible thanks to its gigantic 83X optical zoom which caught the ISS while it was passing in from of the moon. Let's put its zoom range in perspective. Professional photographers use a mostly 600mm lens to capture birds or other objects from a distance. Most people do not go above that zoom length because those telephoto lenses are damn costly. If someone has the money to buy it then they go for 800mm lenses at most. But the Nikon P900 at its full 83X zoom gives you a capability equivalent to 2000mm, which is simply mind-boggling and it starts out at an ultra-wide 24mm. So effective range of the Nikon P900 is 24-2000mm. With a digital zoom, it increases to 4000mm. That's something.
While all this ultrazoom capability is good, there is one crucial area where the P900 suffers and that is image quality. The more you zoom in, more the quality of images suffers. At lower zooms, the camera produces fairly good images thanks to its 16-megapixel CMOS sensor. The camera also boasts of built-in WiFi and GPS as well as a rotating screen for shooting tough angles.